Tow Pin Units Are Availabe In A Wide
Variety Of Configurations With or
Without Hold-Down Blocks
Pins available in 8" diameter (w/12" rise) and 12" or 16"diameter (w/12" or 16" rise)
Units available with or without Hold-Down Blocks in 2 to 5 Pin configurations
Both Flush and Deck Mounted Units available in enclosures custom built to suit customer requirements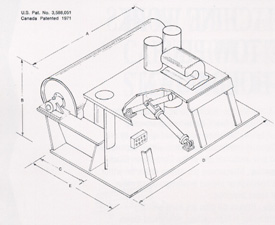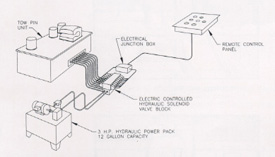 NOTE:
Four and Five Pin models available with two Hold-Down Blocks - one right and one left had opening.
All Four Pin models - Stern Roller is in three sections, each independent of the other, permitting use of two cable and double drum winch.
Standard Stern Rollers - 21" diameter.